Calling ALL Superheroes:
YOU Can Make A Difference!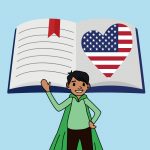 Be part of something special: a
20th Anniversary Commemorative Book
honoring and remembering the real-life heroes of 9/11 from the heart of children across America. At Global Game Changers we believe actions speak louder than words, especially as it applies to the powerful and important words "Never Forget 9/11". This service project will serve as a way to speak loudly through action and ensure that the youth of today and the youth of tomorrow, truly Never Forget 9/11. It will be presented to the NYC, Pentagon, and Shanksville memorials in 2021 and serve as an online visual and printed tangible commemorative gift that will survive for generations.
---
---
Scroll down past the directions to find a lesson related to our service project.
Submissions Due:
First Year: September 30, 2020
Second Year: September 30, 2021
Lesson Plan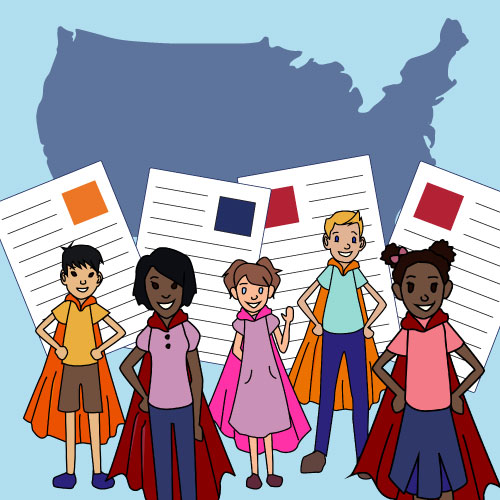 | | | |
| --- | --- | --- |
| Lesson Type(s) | Grade(s) | Description |
| Social-Emotional, Arts & Crafts, Service, Social Studies | K, 1st, 2nd, 3rd, 4th, 5th | Join students across the country using art to remember 9/11 and inspire others to never forget. |
| Activity Prep | Materials | Heart Badges |
| None | Paper, Markers/crayons, Pencils, Art supplies | Rescue, Veterans, Human Rights, General |
INTRODUCE
EXPLAIN: We have been learning all about 9/11.
DISCUSS: Is there something you particularly remember, or something that made a big impression on you based on what you've learned about 9/11?
EXPLAIN: Do you remember in the Global Game Changers video "Learning 9/11" that Pia asked for kids' help in remembering and honoring 9/11? Well, today, you're going to get a chance to join students all over the country in sharing 9/11 in your own artistic way. Global Game Changers is going to create a book of student art that will be featured at 9/11 memorials in order to teach all the visitors about 9/11 and how we remember it. How cool! We are going to submit what you create to Global Game Changers and they will create a book of items for people to learn about 9/11.
EXPLORE
INSTRUCT:
Think about something you want other people to know about 9/11, or how you want to remember it.
It has to fit on a piece of paper, but it can be a picture, writing, or combination of both!
Plan what you want to include on a separate sheet of paper.
Don't hesitate to ask for help from a friend or teacher.
Transfer your plans to your final piece and finish it!
Make sure to put your name on it.
Share your piece with the class.
EXPLAIN: I'm going to scan each page in and send it to the Global Game Changers. Just think, your drawing or writing might help teach someone else about 9/11! It could also end up in a book that is sold at one of the national memorial sites!
CONNECT
DISCUSS: In what other ways can we help people remember and honor the sacrifices of 9/11?