Global Game Changers received a three-year AmeriCorps 9/11 Day of Service Federal Grant to develop a unique educational experience and lessons to fulfill our project vision and mission.
• Vision: That all elementary students across the country will learn about the significance of the events of 9/11 and the real-life superheroes who responded, and in their honor be inspired to IGNITE GOOD!™ and live a life of service to others themselves.
• Mission: The Mission of GGC's THE 9/11 LESSON: Celebrating Real Life Superheroes! Project is to develop an educational experience that teaches elementary level children (1) to understand the historical events and impact of September 11, 2001; (2) to honor the sacrifice of those who lost their lives on 9/11, with a special focus on the first responders and military and those who rose in service because of that tragedy; and (3) to engage the youngest of citizens in service and inspire them to be real-life superheroes, like the superheroes of 9/11, by showing empathy and choosing positivity over apathy throughout their lives.

THE 9/11 LESSON: Celebrating Real Life Superheroes! is an educational experience that engages elementary students in a self-contained interactive multi-sensory, multi-tiered online platform that gives them a personal and in-depth exploration of 9/11 and culminates in meaningful service projects. Using our online environment, students will be able to participate in-class or at-home through hands-on activities, community-oriented service projects, and interactive galleries. In special recognition of the challenges encountered by our country in the wake of COVID-19, there is a focus on helping children understand how they can honor the heroes of 9/11 by responding to the hardships of today through self-directed service. THE 9/11 LESSON: Celebrating Real Life Superheroes! is available to all educators and parents nationwide at no cost, thanks to generous funding from AmeriCorps and United Parcel Service (UPS). We are committed to intentional outreach to ensure that Title 1 Schools and schools with a high population of military families access and engage in the program.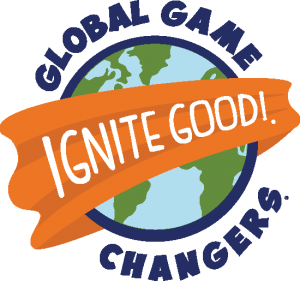 Founded in 2013, Global Game Changers Student Empowerment Program (GGC), a 501(c)(3), is an innovative evidence-based social emotional learning solution that uses service-learning as a vehicle to empower students to IGNITE GOOD!

™

 and give back using our equation: MY TALENT+MY HEART=MY SUPERPOWER

™

. Nurturing the whole child, students develop skills in leadership, empathy, and character that lead to successful and engaged citizens. Using engaging tools, our program incorporates The GLOBAL GAME CHANGERS, a team of fictional scrappy kid superheroes who empower real-life superheroes to discover their unique superpower to IGNITE GOOD!

™

 and battle their archnemesis, KRUMI, a dark cloud who spreads apathy throughout the world. This unique approach to social-emotional learning develops the whole child and empowers students to overcome apathy and feel empathy, developing a sustainable connection and continued engagement in service beyond the program.

Designed to align with both the needs of educators and the needs of the students, the curriculum is Common Core Standards-compliant, flexible, and differentiated by grade levels. GGC's curriculum promotes deeper learning experiences for in-school and out-of-school applications and provides educators with access to evaluation, professional development, and robust classroom resource tools via its user-friendly online educator platform. Committed to equitable access for all, our curriculum is privately funded by the Lift a Life Novak Family Foundation and FREE to educators nationwide. We teach children, that no matter who they are, where they come from, or how old they are, they can make a difference in the world and empower them with the tools to do so! For more information, visit globalgamechangers.org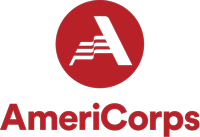 AmeriCorps is a federal agency designed to improve American lives through service. Their AmeriCorps, AmeriCorps VISTA, AmeriCorps Seniors, National Civilian Community Corps, FEMA Corps,and other members have served over a billion hours gaining important skills and making a difference in the areas of economic opportunity, education, environmental stewardship, disaster preparedness and response, healthy futures, and veterans and military families. AmeriCorps also provides funding to engage millions more Americans in service on September 11th and Martin Luther King, Jr. Day. To learn more, visit americorps.gov.